Our Physicians
Dedicated to provide the very best patient care. UR Vein Center's team of Board Certified Interventional Radiologists are specially trained in minimally invasive technology and techniques and have the extensive clinical experience needed to diagnose and successfully treat a full range of conditions.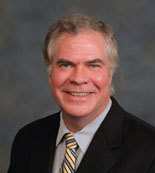 Christopher E. Gribbin, M.D.
Subspecialty
Interventional Radiology
Undergraduate
University of Rochester, NY; B.A. 1979

Medical
Cornell University Medical College;
M.D. 1984

Internship
Montefiore Hospital and Medical Center / Albert Einstein College of Medicine, NY; 1984-1985

Residency
New York University Medical Center; Pathology 1985-1986
New York University Medical Center; Radiology 1986-1990

Fellowship
New York University Medical Center; Body CT, Ultrasound and MRI Imaging 1989-1990
New York University Medical Center; Vascular and Interventional Radiology
1990-1991

Board Certifications
American Board of Radiology 1990; Diagnostic Radiology

Certificate of Added Qualifications
Interventional Radiology, 1995; Maintenance of Certification, 2006
Pavan Khurana, M.D.
Subspecialty
Interventional Radiology
Undergraduate
Brooklyn College, NY; B.A. 2002

Medical
SUNY Downstate College of Medicine, NY; M.D. 2006

Internship
SUNY Downstate Medical Center, NY;
2006-2007

Residency
New York Medical College at Richmond University Medical Center; Radiology
2007-2011
Fellowship
New York Presbyterian Hospital - Weill Cornell Medical Center / Memorial Sloan Kettering Cancer Center; Vascular Interventional Radiology 2011-2012

Board Certifications
American Board of Radiology 2011; Diagnostic Radiology

Certificate of Added Qualifications
Vascular and Interventional Radiology, 2014