Neuroradiology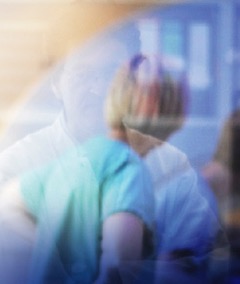 Overview
Neurointerventional Services
Research Projects
Neuroradiology Overview
Overview
Neuroradiology is the subspecialty concerning imaging and radiological procedures related to the brain, spine, head and neck in adults. The imaging studies and procedures our 9 fellowship-trained Neuroradiologists provide for adults and children include:
MRI (Magnetic Resonance Imaging)
MR Angiography (MRA)
CT (Computed Tomography)
CT Angiography (CTA)
Myelography
Dentascans (for presurgical planning in dental implantation)
Office patient consultations (often in conjunction with Neurointerventional services)
Advanced imaging techniques such as MR spectroscopy and functional MRI (fMRI)
Our outpatient Neuroradiologic imaging facilities include 7 high-field 1.5 T MRI scanners and two open MRIs (including a new 0.7 T high-field open MRI). We have 7 CT scanners (including a state-of-the-art 64-slice multidetector CT and a 16-slice multidetector CT).
Four of our physicians provide Neurointerventional services in our affiliated hospitals, including:
Treatment of brain aneurysms (using coils, balloons, etc.)
Treatment of arteriovenous malformations (AVM) of the brain (coils, balloons, glue, particles, etc.)
Angioplasty and stenting of the carotid arteries and intracranial blood vessels
Presurgical tumor embolization
Stroke therapy
Vertebroplasty - designed to alleviate the pain related to spine compression fractures
Discography
CT guided biopsies
Our Neuroradiologists are also involved in multiple research projects including:
Use of new coils, stents, and other devices and procedures in aneurysm and AVM treatment
Early detection and treatment of stroke
Functional MRI in children with autism