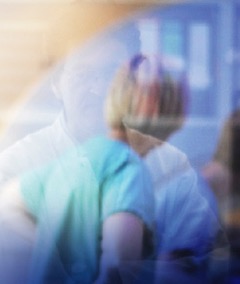 Overview
Orthopedic and Body MRI Services
Orthopedic and Body MRI
Overview
Magnetic resonance imaging (MRI) is an imaging technology that uses powerful magnets, radio waves and computer technology to create detailed pictures of structures inside the body. It is a painless and extremely safe procedure - no radiation is used - that can very quickly help your doctor diagnose a variety of medical conditions.
At University Radiology, our staff includes experts in orthopedic and body MRI to examine bones, joints and soft tissues (muscles, tendons and ligaments). They use MRI for adults and children to diagnose conditions including:
Joint deterioration (osteoarthritis)
Cartilage, ligament and tendon tears
Spine injuries, disk abnormalities and back pain
Fractures and other sports or work-related injuries
Infections and tumors involving tissues around the joints
Inflammatory diseases such as rheumatoid arthritis
Musculoskeletal MRI is also an important tool in assessing the results of orthopedic surgery and other treatments for injuries and degenerative disorders. MRI is available at our outpatient facilities as well as at our affiliated hospitals.
Orthopedic and Body MRI Services
University Radiology offers the latest in MRI technologies including High-Field MRI, which uses a cylindrical tube in which the magnet is enclosed, and Open MRI, which has a wide-open space for larger patients or those who are claustrophobic.
In addition to using MRI to detect and treat disease or injury, our specialist also use MRI to guide interventional procedures and treatments, including:
Arthrography, a medical imaging technique in which a dye is injected to examine the structure and movement of joints, including the hips, knees, shoulders and ankles
Biopsies of tumors
Fluid removal from joints
Therapeutic joint injections to relieve pain
Cyst aspirations
Spine procedures